Horse Shoe Ranch, a regenerative poultry and livestock farm, recently relocated from Lebanon County to a sustainable farming community in Chester County and expanded its pasture-based egg production with the purchase of a mobile cooperative enterprise.
The $165,000 loan for this expansion came not from a bank but from a group of 128 individual lenders – family members, friends and clients, and complete strangers from 32 different states.
All have invested in the project through Steward, a lending platform that connects sustainable farms in need of financing with people who want to promote environmental and economic stewardship by supporting regenerative agriculture.
Steward is the brainchild of Dan Miller, who in his twenties launched Fundrise, a crowdfunding platform for investing in commercial real estate. By working with restaurants, he learned about their difficulties in sourcing local ingredients and the difficulties faced by human-scale farms like Horse Shoe Ranch in accessing capital.
"Building a poultry operation that is unconventional doesn't make much sense to banks and other lenders," says Bryan Donovan, owner of Horse Shoe Ranch with his wife, Brittany.
Steward is different, says Donovan.
"They really work with us and know our needs and kind of understand how seasons work, cash flow and all that," he says. "Their whole platform is great."
Although Steward was launched as an investment fund six years ago, it pivoted a year and a half ago to its current model as a non-bank private financial institution offering loan participation, says Ryan Gallagher, Steward's Vice President of Marketing.
Although the concept is similar to crowdfunding in that the financial goal requires the collective participation of many people, Steward Lenders do not make investments or donations. They contribute to the financing of guaranteed loans and their contributions are reimbursed with interest.
To date, Steward has provided loans for 70 regenerative agriculture projects for a total of $12.8 million. It currently has a community of approximately 2,500 lenders across the United States.
"A common theme across all of our lenders is that they're here to make an impact," says Gallagher.
This is how a Steward Loan for Sustainable Farms works
Steward agricultural borrowers fill out an application much like they would for a bank, detailing their financial information, income and the purpose of the loan, which can range from buying equipment or land to improving infrastructure," says Gallagher. A four to eight week verification process includes a review of their farming practices and financial records.
Potential borrowers must also meet other requirements, he says. Steward does not lend to startups. Borrowers must be registered businesses operating in the United States with at least three years of revenue. They must also practice regenerative agriculture. "If they want to make the transition, we'll come up with a plan," he says.
Finally, borrowers must have secured assets.
"We're quite flexible in what we call loan security, but it's all secured loans," Gallagher says.
Once Steward approves an applicant, he creates a loan record and fundraising campaign on his website, where potential lenders can learn about the farm's history and decide if they want to participate in a loan for the project. .
By design, Steward facilitates adherence to its mission of environmental and economic stewardship. People interested in supporting regenerative agriculture can become a Steward Lender for as little as $100, Gallagher says. They simply qualify themselves to participate by confirming that they are of sound mind and have the financial capacity to make good decisions on their own behalf, he says.
Lenders create an account with Steward that includes an online dashboard with a "wallet" linked to their bank account. They can then withdraw funds to their wallet, where they can be loaned to fundraising campaigns of their choice.
Loan participants can also lend to Steward Regenerative Capital, a global fund that provides short-term bridge loans to farms in need of faster access to capital. This fund has raised $9 million since August 2021, Gallagher says.
Loan participants essentially buy a portion of a loan from Steward; they do not lend directly to the borrower. Steward combines all loan participations for a particular project and provides a single loan to the farm business borrower.
Steward places a loan cap on each project to allow for broader participation. Even with those limits, projects are funded quickly once the initial application process is complete, Gallagher says.
"Previously, it took four to six weeks for a $150,000 project to be funded. Now they are funded in 15 to 30 minutes," he says. "It's a bit like cooking dinner. You have to buy ingredients, prepare and cook them, and it takes everyone five minutes to eat it.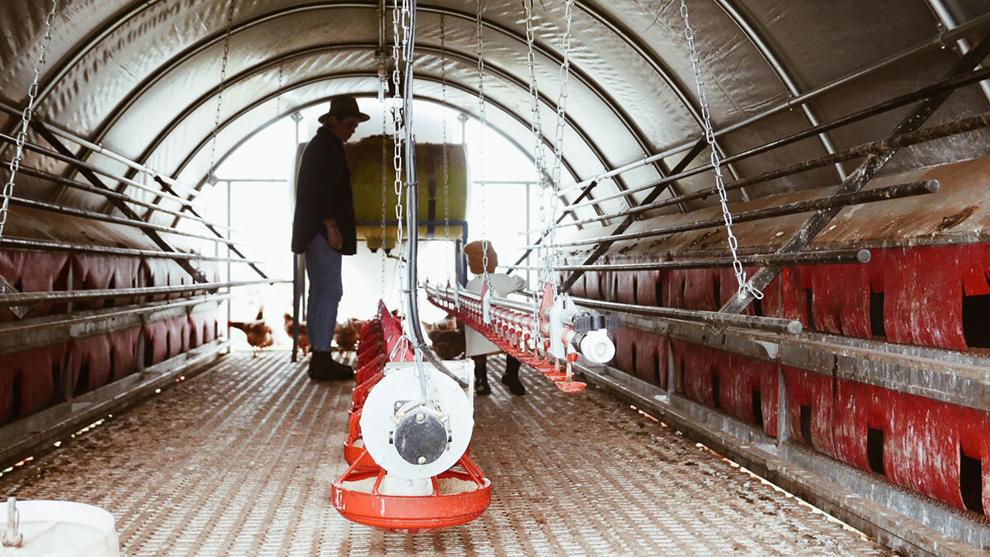 Repaying a Steward Loan Back – and Forward
Most Steward loans have a deferment period of three to six months before repayment begins, Gallagher says. Fixed interest rates range from around 5% to 8%, with loan terms averaging three to seven years. Each month, individual lenders receive a small refund with interest in their Steward Wallet.
Steward isn't taking a share of the interest, Gallagher said. The company charges the borrower a 3% origination fee to cover legal, accounting, marketing and other professional services.
"(Lenders) feel good that they are supporting small businesses and making an impact by supporting the regenerative agriculture movement, and they are getting their money back with interest," he says. "Once you have accumulated at least $100 in your wallet, you can choose to redeploy those funds to another project or put that money back in your checking account."
Each fundraising campaign is launched privately to encourage local buy-in by providing a first right of refusal to the borrower's family, clients and community. By the time most campaigns go public, they're usually about 20% off target, Gallagher says.
Horse Shoe Ranch received loan participations ranging from $100 to $20,000, with an average of $1,100. The loan cap during the public phase was $5,000, Gallagher says.
Donovan estimates it took Horse Shoe Ranch about three weeks to reach their goal percentage in the private stage. Once made public, the loan was funded within hours.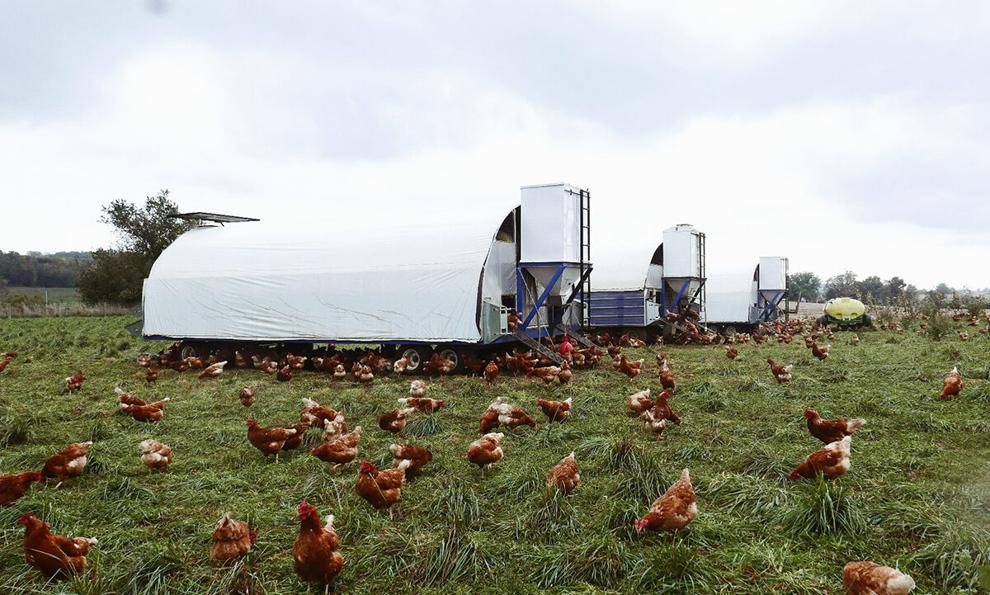 "We were moving farms at the time, and I was driving from the farm in Lebanon to Pottstown, and while I was driving, it was fully funded," he says. "It was a little crazy."
While small, diversified family farms like Horse Shoe Ranch are typical of businesses seeking Steward loans, Gallagher says they are increasingly funding infrastructure critical to the food system, such as meat processing, cold storage shared and food centers. Recent projects have included a meat processing facility for a livestock cooperative in Montana and a warehouse providing cold storage, commercial kitchen, distribution and packaging facilities for 40-50 producers at a food center in Oregon.
Several, like Horse Shoe Ranch, have secured multiple loans through Steward.
"We want to be a lending partner in perpetuity," says Gallagher. "We don't see this as a one-time cash injection. We see it as being able to finance the growth of a business.
For Donovan, however, Steward is more than just an alternative means of acquiring capital. Being able to buy another egg business had an obvious impact on the family business, but doing it through Steward made it more meaningful and personal for both borrower and lenders, he says. .
"It's a great way for people to feel like they're helping the farming community by contributing. Even if it's $100, I feel like I'm helping this farm," he says. "It's huge for us to know that people care about what we do. … It's like you have all these people who believe in you and want to do your best for them.
To learn more about Steward, visit gosteward.com.